Strips Posted in Wrong Order and March Bonus Strip
March 23, 2020 - Joe Pearce
I posted the wrong strip last Thursday. Although I have fixed that now, I thought it best to temporarily show both the last two strips (including today's March bonus strip) until the next strip is posted.
Bonus strip made possible by our patrons on Patreon!
Update: Back to normal, post-wise. Less so ankle-wise.


Ankle Meltdown
March 20, 2020 - Joe Pearce
In this current global crisis, I and Ed wish you good health and some zone of sanity.
Unfortunately, I had an accident while hiking on Wednesday — evidence below: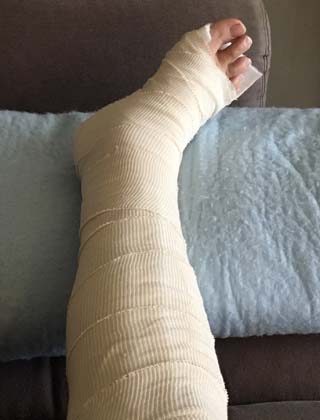 This will likely have some impact on the posting of strips over the next couple of months, as it did yesterday.