Fox is a Box
June 25, 2015 - Joe Pearce
Something I picked up at Califur a couple of weeks ago...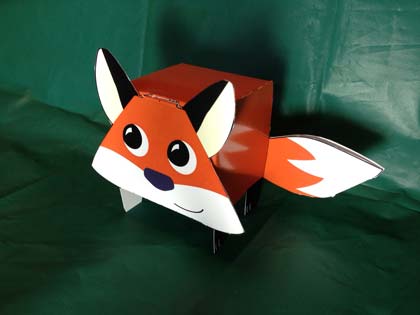 No, that's not Rif after being put through a compactor. It's Simon the Fox from Squshies.net! In addition to cut-out animals like Simon, they also have felt animals a.k.a. squshies -- not squishies!