Not the Same Fox
July 9, 2020 - Joe Pearce
One of our readers sent us an email saying that there was an inconsistency in the ears (and earring) between the appearance of the female fox in strips 741 and 742. Well, there's a good reason for that — they were not meant to be the same character! The artist has redrawn the character in 741 to be a gray fox, instead of a red fox, and altered her clothing.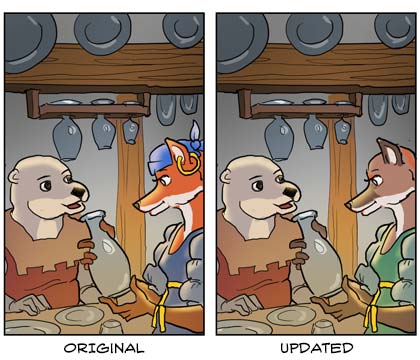 July 2020 Bonus Strip
July 6, 2020 - Joe Pearce

I hope all our US fans made the best of the Independence Day weekend. Here's the July bonus strip to start the rest of the month. As always, the strip is brought to you by our patrons on Patreon!